Entrepreneur
---
Asia Dreams discovers what drives Susanna Kusnowo as she opens fine-dining restaurants around Indonesia.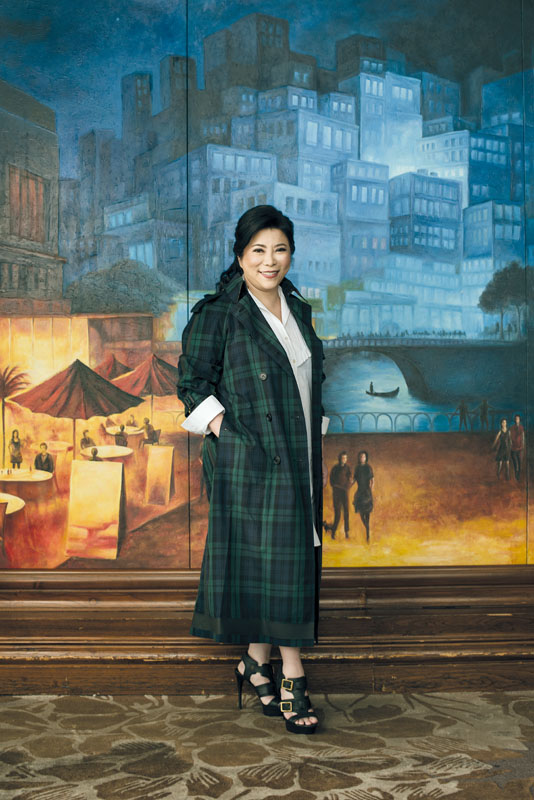 ---
Q: You are behind eight very successful, high-quality restaurants in Jakarta that are expanding within the country. Would you tell us about the concept and the key to success for these ventures?
A: Actually, many of them are individual concepts that we worked on with the related chef. All these chefs were friends first before they became business partners. The foundation and the chemistry were there before we went into business. My first project was with Akira Back, who we knew for about three years before we opened our Jakarta restaurant.
Q: How do you decide on which restaurants to open?
A: When we are travelling we experience restaurants overseas and we have a good idea whether it is likely to be successful in the Indonesian market. Momozen, Bae and Altitude Grill are all individual concepts that we developed, while Akira Back Restaurant, NamNam Noodle Bar, Shabu Shabu Gen, Enmaru and Gaia by Oso Ristorante are all franchises.
Q:How do you juggle the management of all these restaurants?
A: I have a very strong team that is very supportive of me and of each other, even though they have their own responsibilities for certain brands. Even our chefs also work very well together and support each other whenever needed, whether it is plates for a special event, or specific ingredients one of them is looking for.
Q: How do you foster this widespread mutual support within your teams?
A: I always tell my team you cannot be alone in this world; when you help others, it will return to you. I've had so much experience of people helping me unexpectedly; it is such a blessing.
Q: You have a very varied background, with banking, computing, holiday tours and even McDonald's in your background. Can you tell us a little about this?
A: My education led me into banking, but I was bored, there was no challenge. Then I moved to computing, but there was no human contact and I got bored again. I get bored easily! I saw a job opening in McDonald's and decided to try. They have a very good training programme; even though I was hired as a manager, for the first month I was assigned to cleaning the toilets and mopping the floor. I cried for the entire time and almost quit because it was so hard, especially with my privileged background. But I survived and made a lot of friends who had had very difficult lives. McDonald's really groomed me as a person. You have to be very down to earth to be involved in the food and beverage or service industries.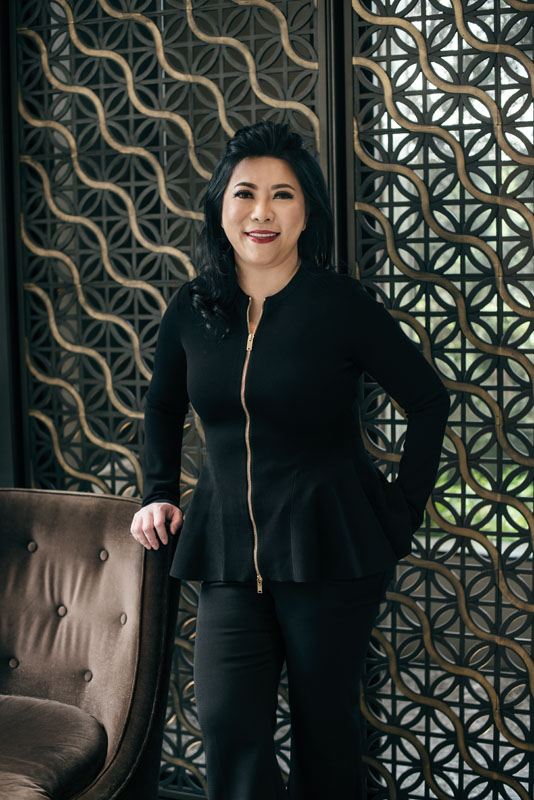 Q: You moved back to Indonesia and spent 20 years working with California Fried Chicken (CFC). What gave you the courage to eventually venture out and open your own companies?
A: I had a good 20 years with CFC, but ultimately felt that it was time to move on. That's when I moved into opening restaurants.
Q: In addition to a busy career, you are also raising two daughters. What do you feel are the most important values you can teach them?
A: I work hard, which teaches them by example. They aren't spoiled, they value money and friendships, and I always remind them not to be too egoistic.
Q: Are you satisfied with your current success, or do you have more plans and ambitions?
A: I don't feel like I'm successful, I have so many friends and shareholders who help me with these businesses. I still have so much to learn from so many people. I am greatly blessed.
Q: What are your plans going forward?
A: I don't really plan, I just see where the ball rolls. I believe that every day I can always find something to improve in our establishments, whether it is the ambience, taste or service, so that we can ensure a high level fine-dining experience.
Q: What advice would you give to people looking to emulate your success?
A: Work hard and know there are likely to be many sacrifices. Be honest and strive for the best. This is my motto for both my personal and professional life; we can only grow together when there is honesty. Honesty and prayer are very important to me.