Hakkasan Jakarta brings London's sophistication and elevated modern Cantonese cuisine to Indonesia's capital city.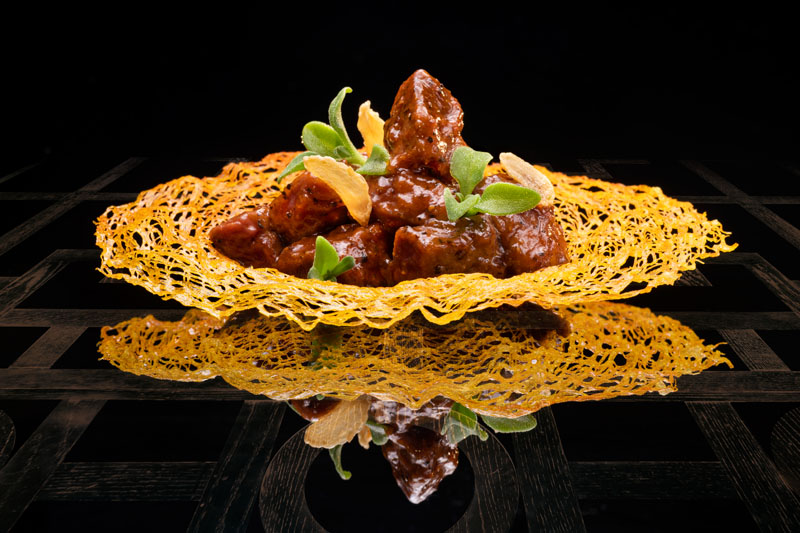 A globally renowned sensation, with restaurants in London and the happening cities of America and the Middle East, Hakkasan has finally opened its doors in Jakarta. Situated with views across the heart of the city's financial district on the 25th floor of Alila SCBD, Hakkasan Jakarta takes the moody, underground vibe the brand is known for at the Michelin-starred London venue and brings it to life in The Cage, while elegantly combining this with the main dining area's floor-to-ceiling windows and smart, contemporary Chinese vibe.
A glowing blue, sweeping curved bar with an outstanding selection of stunning cocktails, spirits and wines from an exceptional wine list, greets diners as they enter and is ideal for pre- and post-prandial drinks. The flowing layout allows for a choice of various seating options, while two private dining rooms comfortably seat 12 each, or can be combined for larger parties.

In the short time that it has been open, the restaurant has already become popular with the city's socialites, business people, friends catching up and couples enjoying a romantic meal, while at the weekends, families are added to the mix. The super talented chefs are passionate about creating unique, contemporary Cantonese dishes that combine traditional influences, modern techniques and make the most of seasonal ingredients. The extensive lunch and dinner menus are packed with delectable creations, while for those who feel overwhelmed by the choice, a selection of set menus is presented.
In addition to the amazing dishes from around the world, each Hakkasan venue serves a small selection of its own unique specialities designed to showcase the local cultural flavours. For Jakarta, the local treats include crispy quail egg puffs, an exquisitely flavourful steamed Indonesian grouper from Kalimantan served with kaffir lime sambal sauce and cute black swan puffs encasing a creamy musang king durian sauce.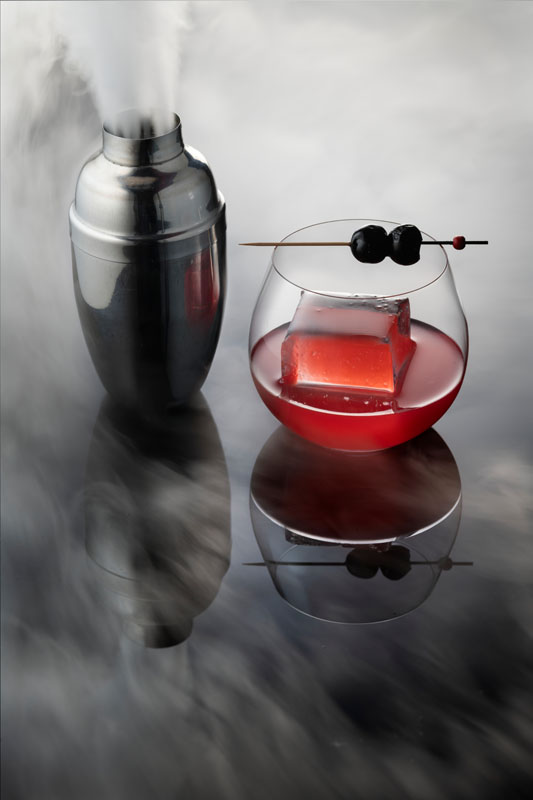 For busy professionals pushed for time, the lunchtime menu includes a Yum Cha offering with fine Chinese tea, a selection of the beautiful and very tasty dim sum – including truffle har gau, scallop shui mai and morel crystal dumpling – plus a choice of main course and dessert, all served in under one hour. The main course choice includes the delightful roasted silver cod with Champagne and honey, which can be enjoyed with the restaurant's highly renowned XO sauce, which itself was first created in Hong Kong in the early 80s and combines dried aged scallops, Jinhua cured ham and XO cognac. The Hakkasan version is so good that it shouldn't be missed. Regardless of the choice, the chefs ensure that every dish is presented beautifully to woo the eyes as much as the flavours woo the taste buds.
Hakkasan was eagerly awaited in Jakarta and a meal there, especially accompanied by some of the excellent hand-crafted cocktails, demonstrates why it is so highly regarded.
---
Hakkasan Jakarta
Alila SCBD Jakarta
Jalan Jenderal Sudirman
Jakarta 12190, Indonesia
T: (+62) 2150808766
E: reservationjkt@hakkasan.com