Inspired by Traditions & Culture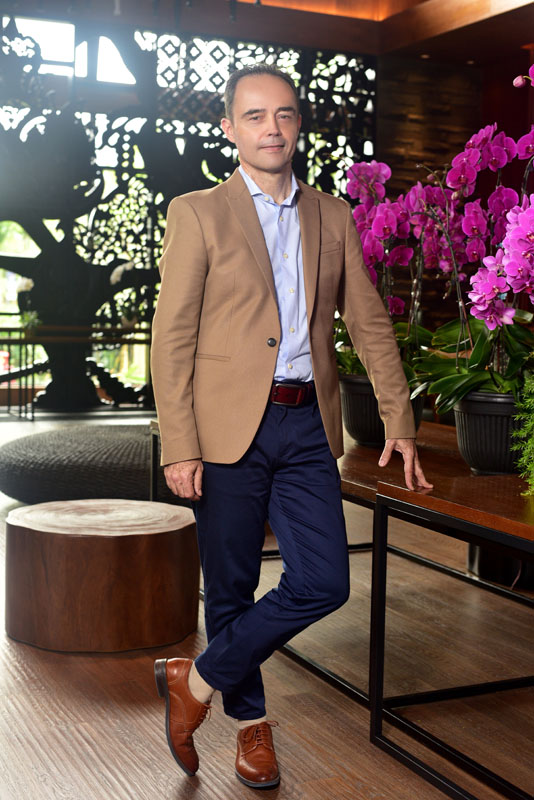 As the final touches are being made to Pullman Ciawi Vimala Hills, Asia Dreams talks to General Manager Gilles Tressens about his expectations for the brand's first resort in Indonesia and what he enjoys most about working in the archipelago.
---
Q: Congratulations on your appointment as general manager at Pullman Ciawi Vimala Hills. This is another of several pre-opening appointments; would you say that this has become your speciality?
A: I wouldn't say it's my speciality, but I do find pre-openings very interesting. You have to draw on a lot of different experiences from throughout your career, considering both the guest experience and flow of service so that the team can give a great experience to customers. I haven't joined this resort right from the beginning, but I am confident that we have a great product.
Q: This is the first Pullman resort in Indonesia I understand.
A: Yes, the very first one. The brand is well established here and with Indonesia being a mature market and the people here enjoying travelling and staying in hotels, our customers already understand what Pullman offers and have an idea of what experience they will be able to expect.
Q: Prior to this, you have had a lot of experience in city hotels. Do you expect running a resort hotel to be very different?
A: In Asia, a resort is a new experience for me, but I worked in a resort in the Caribbean, so it's not new. With this property, we are close to Jakarta, Bogor and Bandung, so I believe that although we will have lots of leisure guests, MICE will be strong during the week. Jakarta is only about 40 minutes away in the morning and we have a great ballroom and meeting facilities.
Q: The hotel is set in some beautiful countryside with cool mountain air; are there any special features that highlight well-being and relaxation?
A: It's so peaceful here that it's good for activities like yoga, tai chi and reconnecting with nature, and we have four swimming pools. The hotel is set on 10 hectares meaning the leisure and meeting spaces are set away from each other. This means we have plenty of room for everyone to find their own perfect space to be quiet or more active.
As our setting is in iconic Javanese countryside, we will focus on presenting a five-star experience of the country's roots and culture. I really want to have a great chef's garden here with organic produce to support guest wellbeing. We are also partnering with some of the local farmers and I would love to see traditional jamu makers here, among other things, showcasing authentic Indonesian culture.

Q: You have spent a lot of your career working in Indonesia, what do you find so alluring here?
A: In short, the people. I've travelled a lot, but I find the people here respect their culture and are naturally very hospitable. This makes for a very satisfying working relationship and my role as a leader is to help refine service to meet customer expectations, showing our team how and why to do things and give them confidence.
Q: What puts a smile on your face at work?
A: Seeing my team happy in the morning and seeing smiles on our guests' faces. It's really addictive. My first job was in a Michelin-starred restaurant, so I learned very early about developing commitment and the mindset to deliver an exceptional experience; I believe we always need to look at how we can make things better.
Q: What advice would you give people considering a career in hospitality?
A: If you want to work in hospitality, you have to be passionate. It demands so much of your time and energy, but you get so much back, including being paid to travel the world. There is so much scope in the hospitality industry that you can choose from a wide range of careers, specialities, brands and countries.
---