With its enchanting old-world charm, Dubrovnik offers a great holiday destination surrounded by the Adriatic Sea.
While most of the world is still under lockdown because of the global pandemic, Croatia is one of the first few places to have lifted restrictions and allowed life to go back to normal. With this said, why not put Dubrovnik on your travel plans? Overlooking the azure Adriatic, it is one of the world's most magnificent and well-preserved walled coastal cities and is dubbed the Pearl of the Adriatic.
Once a major trading hub and the capital city of the Republic of Ragusa, Dubrovnik is now the most photographed city in Croatia. A stroll through the Old Town is like a journey through a lavish period drama. Behind the thick stone walls, discover tall, tightly packed buildings, narrow lanes, plazas and ancient churches that remind visitors of the amazing vistas often found in Italy. The old-world charms attract filmmakers and the city was a major location for Star Wars VIII: The Last Jedi, and fans of Game of Thrones will easily recognize the city as King's Landing.
What to Do
A trip to Dubrovnik will never be complete without taking the Game of Thrones Tour through the Old Town. The tour is a mix of fantasy and reality, blending historical facts with stories from the series. For those who want to sit on the Iron Throne, a visit to the magical city of Qarth, located on Lokrum Island, is just a short boat trip to the south.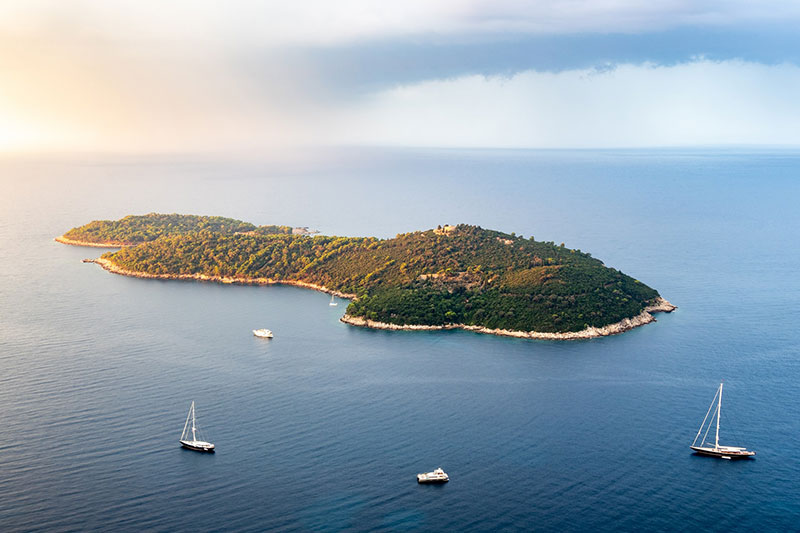 The city is also home to many fine museums. The Museum of Dubrovnik, sited in the Rector's Palace, contains extensive collections of furniture and uniforms, while The Maritime Museum is a safe haven for the city's seafaring past.
Where to Stay
With the rising number of tourists that visit the city each year, Dubrovnik is seeing many new luxury hotels opening up in the area. But, for a taste of history, Hotel Excelsior has been voted as the most prestigious and holds many tales from yesteryear. First built as a private villa in 1913, it was converted into a hotel in 1930 and has been accommodating royalty and A-list movie stars ever since.
Villa Dubrovnik is also a great option. Stunningly located on a rocky outcrop with views of the Old Town, guests are treated to five-star amenities and facilities, including complimentary boat rides.
---