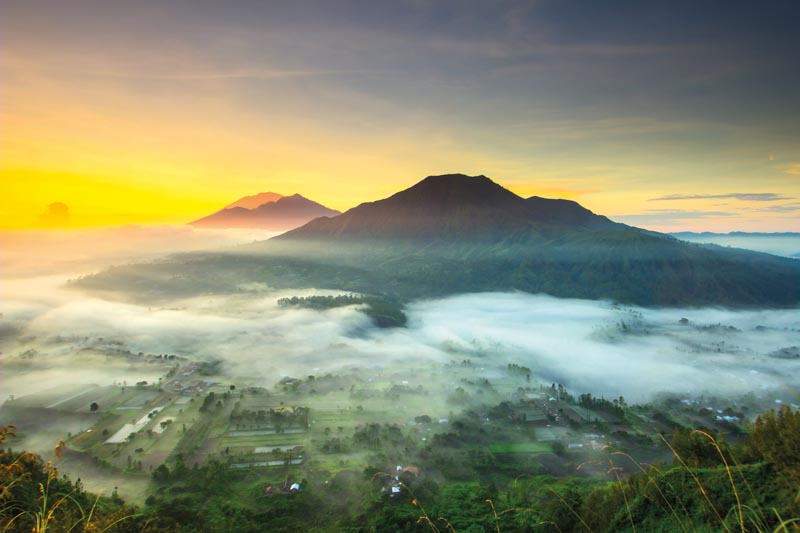 Split your holiday time between Bali and Sumba for an extra dreamy time with plenty to see and do.
---
While Bali is hugely popular as a holiday destination with a plethora of things to do, from white-water rafting and trekking to watching its vibrant cultural rituals, sipping on cocktails as the sun goes down and dining at world-class restaurants and cafés, it is also an excellent base from which to visit the neighbouring islands.

Why not enjoy an inter-island exploration starting your stay with a few days in Ubud, Bali's cultural mecca, and explore the lush, verdant surroundings, perhaps taking in a tour of the Ubud royal palace, watching classic Balinese dance and drama performances, visiting the monkey forest, exploring the wonderful art museums and consulting with a traditional Balinese healer? Dining in Ubud is eclectic, from roadside stalls to bistros and the best fine dining, with cuisines from around the world and from every trend all lovingly crafted to tempt your palate.
After all the fascinating indulgences in Ubud, take time for a complete change and continue your trip to Sumba, just a few islands east of Bali. Despite the short distance, Sumba is almost nothing like Bali. The land is arid with grassy plains and undulating limestone hills, the crops are cassava and corn rather than rice, and the villages have their own distinctive characteristics and style. Here you can still find megalithic tombs, unique ancient rituals and traditions, as well as stunning beaches and spectacular scenery.

The pace of life is much quieter in Sumba and there are far fewer people. Recharge, rejuvenate and completely escape without the pressures of your day-to-day life; you have time to breathe, time to explore and to wander somewhere completely different, taking in what's going on around you as you appreciate the company of your travel companions. This is somewhere where no-one knows you and you can effortlessly be yourself.
Whether you have a girls' adventure planned, an idyllic honeymoon or couple's escape, or a family holiday, visiting Bali and Sumba gives you lots of fascinating options, with stays at luxury hotels like COMO Shambhala Estate and Nihi Sumba Island.

To make the most of your precious holiday time, why not take advantage of the expertise at All Seasons Bali Travel, which specialises in bespoke itinerary services for Bali and beyond. The entire All Seasons team have a deep passion for travel and hospitality, having been born and raised in Bali, travelled internationally and worked in the five-star hotel industry for many years. Draw on this expertise to craft a holiday that perfectly suits your character and find the side of Bali and other parts of Indonesia that only the locals know.
---
All Seasons Bali Travel
Jalan Taak No. 38B
Banjar Pegambangan, Batubulan, Sukawati, Gianyar, Bali 80582, Indonesia
T: (+62)8123808070
E: hello@allseasonsbalitravel.com