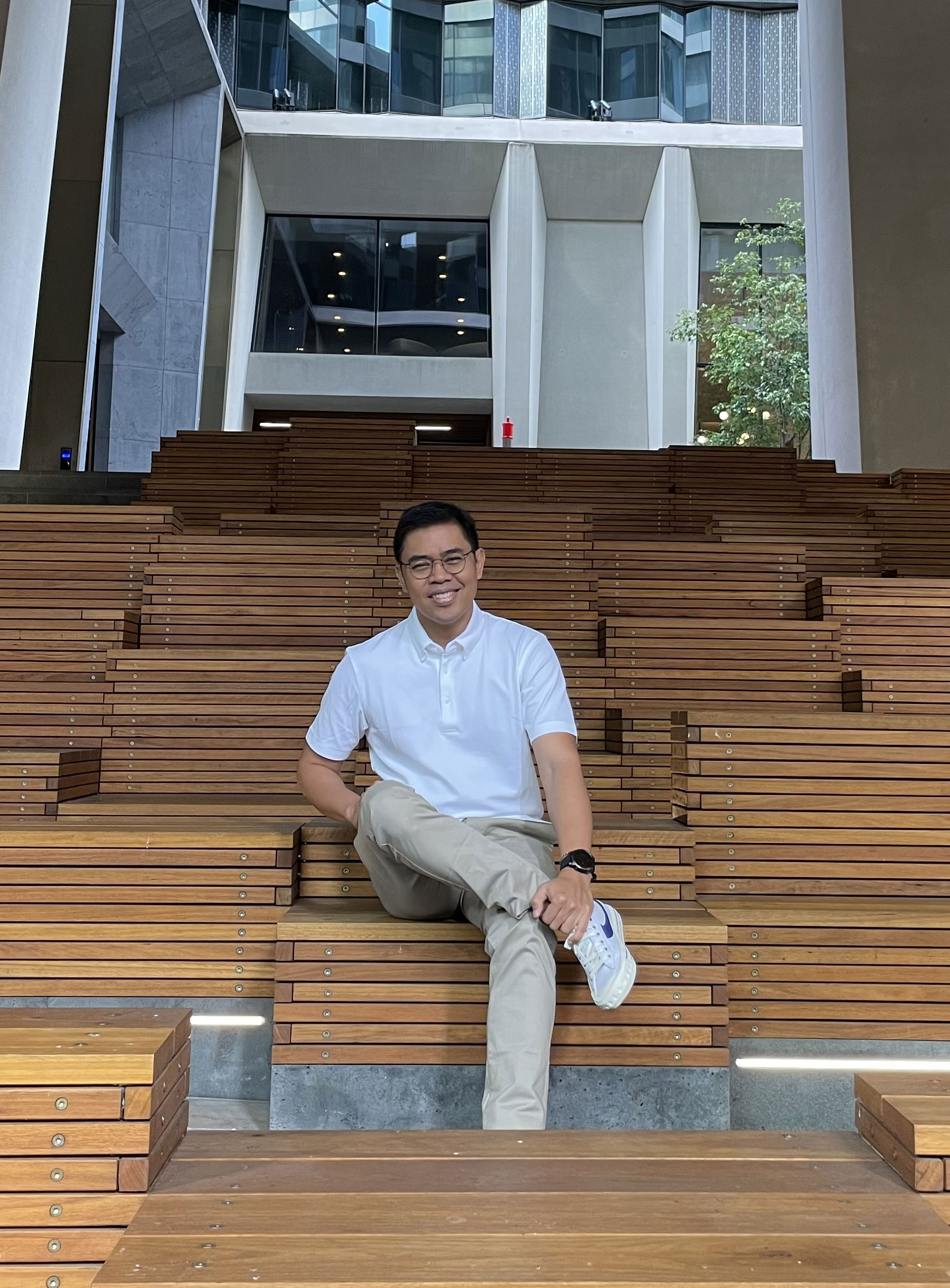 Q: What inspired you to pursue a career in banking and finance?
A: Because the industry is very dynamic, and somehow it matched my personality. In this industry, we have to take into consideration the macro and micro points of view and thoroughly understand the regulations, policies and risk management, as well as the sustainable development goals. Keeping up-to-date with recent tech applications and aligning with various business industries to develop a strategy are also an exciting part of growing our business in banking and finance. 
Q: What makes a typical day for you at the office?
A: Every day is different, but I always try to make it exciting. For example, I enjoy discussing issues and problems that impact our business growth. I also like to listen to people's opinions, understand their points of view and observe what's going on. Aside from discussions and interacting with my team, I monitor various business indicators to detect any issues or challenges in the operational or day-to-day sales and marketing activities.  
Q: Indonesia has seen solid economic growth in the past few years. Which of your products would you recommend to benefit people in the long term?
A: When we live in a country with solid economic growth, we have to be ready to grab new opportunities. My advice is to use transactional banking products to support daily activities that connect to various ecosystems, so our daily financial solution needs will be fulfilled in a seamless way. Saving accounts, credit cards, mortgages and investments linked to mobile and internet banking are the basic products that would cover our main needs for financial services. 
Q: How do you ensure that you provide the most suitable retail banking products and services to your clients?
A: We have to listen and observe what the customer wants with an open mindset, and never feel complacent with the products and services that we have delivered. This will force us to always proactively seek feedback from customers. With a consistent customer-centric approach, it helps the process of improvement based on the customer's feedback. This is the servant leadership approach that is performed by our leaders at BCA.
Q: What do you think are the biggest challenges faced by bankers and financial professionals today?
A: Adapting to the fast-changing environment driven by technology, regulations and customer preferences. Understanding the dynamics of all those things that impact our business is critical to having it grow sustainably.
Q: What skills does one have to possess to be in the position that you are in right now?
A: A combination of a growth mindset and a humble attitude. Complex decision-making, networking, navigating business, negotiation and strategic thinking are a few skills that come from those two basic attitudes.

Q: What is the most valuable lesson that you've learned in your career so far?
A: We have to be clear on our purpose in life. For me, a career is part of our journey in life to fulfil that purpose. Defining our purpose is our choice, the earlier we know, the better. Our happiness in life will be subject to our purpose. It will be our reference anytime we have doubts about what we are doing and where we are going. We have to navigate our careers in a broader sense.
Asia Dreams Volume 47
---
Bank Central Asia
bca.co.id
@goodlifebca
@ketutwijaya8