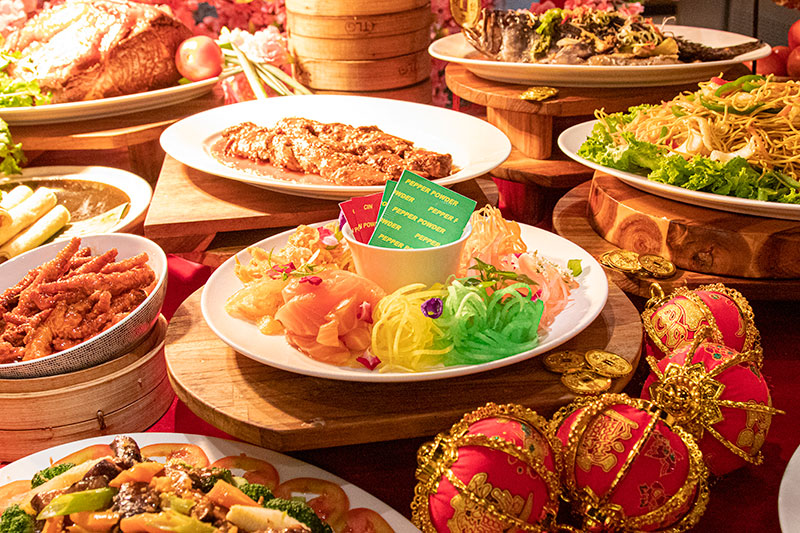 Celebrating the upcoming Spring Festival's spirit of joy, Pullman Ciawi Vimala Hills invites its beloved guests to indulge in colourful decorations, seasonal dining experiences and vibrant traditions.
The festivities have already started in the second week of January, where guests are welcomed in the traditional style of hanging Chinese lanterns that enliven the hotel from its driveway. Inside, guests can further discover the elegance of Lunar New Year decoration by the gift of sights or taking pictures by standing magnificently at the left side of the reception area.
As guests cherish the joyous reunions with loved ones during the festivities, the hotel's team of skilled chefs have curated an inviting and delicious array of Spring-themed delectable menus at Damar Restaurant and Salak Bar & Lounge.

Damar Restaurant will host Chinese traditional and contemporary well-loved dishes, Lunar New Year favourites and the prosperity Yee Sang with extensive "all-you-can-eat" or buffet style. This enticing package is available on Lunar New Year's Eve, Lunar New Year's Day Brunch and dinner every Saturday from 1 to 28 February 2022.
Then from its favourable location at the heart of the resort, Salak Bar & Lounge invites guests to take pleasure, lean back and experience its atmosphere of true hospitality for casual hangouts. Celebrate joyful beginnings with abundance of highly coveted treats.  Sweet temptations include auspicious collections of Lunar Festival-themed cakes.
Staying guests will also get the chance to experience in-villa intimate Chinese New Year Dinner Menu and Lion Dance Performance, a unique cultural tradition on New Year's Eve and New Year Day which is supposed to bring good luck and prosperity to the New Year. For more information about these exclusive offers, visit pullman-ciawi-vimalahills.com.
---
Pullman Ciawi Vimala Hills Resort Spa & Convention
Jalan Raya Puncak, Gadog, Megamendung
Bogor 16770, Indonesia
T: (+62) 2518306888