The People's Leader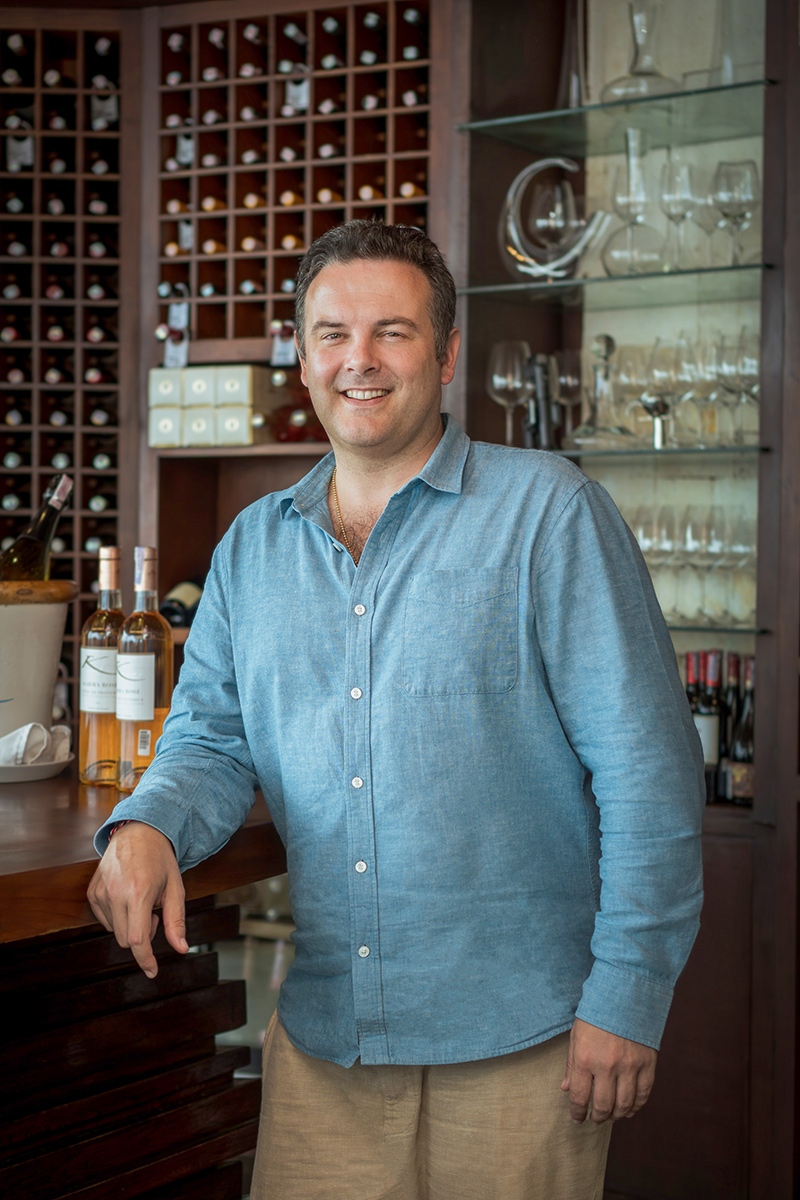 Falling in love with Indonesia almost two decades ago, Shaun Dünhofen believes that a leader cannot succeed by doing it alone. The newly appointed, South African-born leader is general manager at Uluwatu's most renowned resort, and couldn't be happier to make Indonesia his second home for the second time.
---
Q: Can you briefly share the story of your career so far, and how you ended up at Karma Kandara?
A: I have been in the hospitality industry for more than 22 years now, and had the opportunity to slowly transition into understanding the industry. My journey in Asia started in Yogyakarta, which opened my eyes to creating experiences for guests. I then moved to Bali, India, Sri Lanka, Thailand, The Maldives, South Korea and China. It's lovely to be able to come back here with Karma Kandara, and have the opportunity to take this flagship resort to new heights and create new experiences for our guests.
Q: You have an enviable track record in the hospitality industry, has it been your passion all along?
A: I grew up in the industry. Working with people and assisting them in developing their careers is my passion, as well as working through people to get the best from the products and the place, also working with the community. I have thoroughly enjoyed every step of this beautiful journey.
Q: Bali has seen a boom in high-quality hotel and villa openings over recent years. Why will Karma Kandara be a favourite?
A: Karma Kandara is very lucky to be situated in the south, in Ungasan, with amazing sunsets and a crystal-clear waters of a soft sand beach. The natural limestone hills surrounding Karma Kandara allow our guests to do a lot of walking, just going from the villa to the restaurant is a good five to 10 minutes of exploring. 
Bali as a whole is absolutely stunning, there are a lot of arts and crafts, but it's more about the people. Many years ago, I came to Bali and fell in love with the place. Now that I am back, we try to look at a lot of community programmes and see how we can support through Karma Cares. We also try to integrate the arts and creative elements through our Artist Residency, thus creating experiences. For this, Bali as a location is one of the most amazing destinations.

Q: What made you come back to Indonesia?
A: I absolutely love being in Indonesia and being among the people. Bahasa Indonesia was the first Asian language that I learned, and I had the opportunity in Yogyakarta to integrate well into the culture. I have always loved the different religions in Indonesia and, with some understanding, I have been able to assess each of the team members we work with. Indonesia opened my eyes and heart, so when I go travelling, I feel very comfortable everywhere. Coming back to Indonesia, after all that it has given me, I am taking strong hold of the opportunity to give back through time, effort and patience for each of member of our team, for the community, and even the company.
Q: You've spent quite a long time in Asia, what do you think about Indonesian tourism and its competitiveness in Southeast Asia?
A: Well, we've got a wonderful opportunity in Indonesia, and Asia in general is starting to really pick up. At Karma Kandara, I am very proud to say that we continue having returning guests time and time again. With its enviable location, only a short hop by plane from Australia, Singapore and Hong Kong, right now is the opportunity for business within Bali and Indonesia to grow. There is so much to offer and it is so diverse, every area can grab the attention of travellers who want to be somewhere special. 
Q: How would you describe yourself? What makes Shaun Dünhofen tick?
A: I am a very simple, humble person when it comes to expressing what I like in life. I am a character who is passionate and driven and has people at the centre of what I do. I am also very open-minded, diplomatic, and because of all of these factors, I try to embrace family, my own and, Karma and the team members and their families who are close to me.
Q: Do you have any advice for foreign GMs who want to work in Indonesia?
A: Embrace the culture and embrace the food. Wherever you go, understanding that will take you one step further. I believe in assisting and improving the people and the community around us. So, my advice to any manager is that a true leader takes the opportunity to look at the personalities and characters around them and identify what needs to be done with the product, how we can make it a better place, and to allow people to have the time to grow around you.
Q: What does the future hold for you?
A: The future for me is my current situation, meaning today. I believe that what we do today becomes the future, and what I strive for is that people around me enjoy being with me and the property each day. I look at what we can do to build a great network and friendships, and if we haven't met, I look forward to meeting you because I do take the time to listen, as much as I do love to talk.
---
Karma Kandara