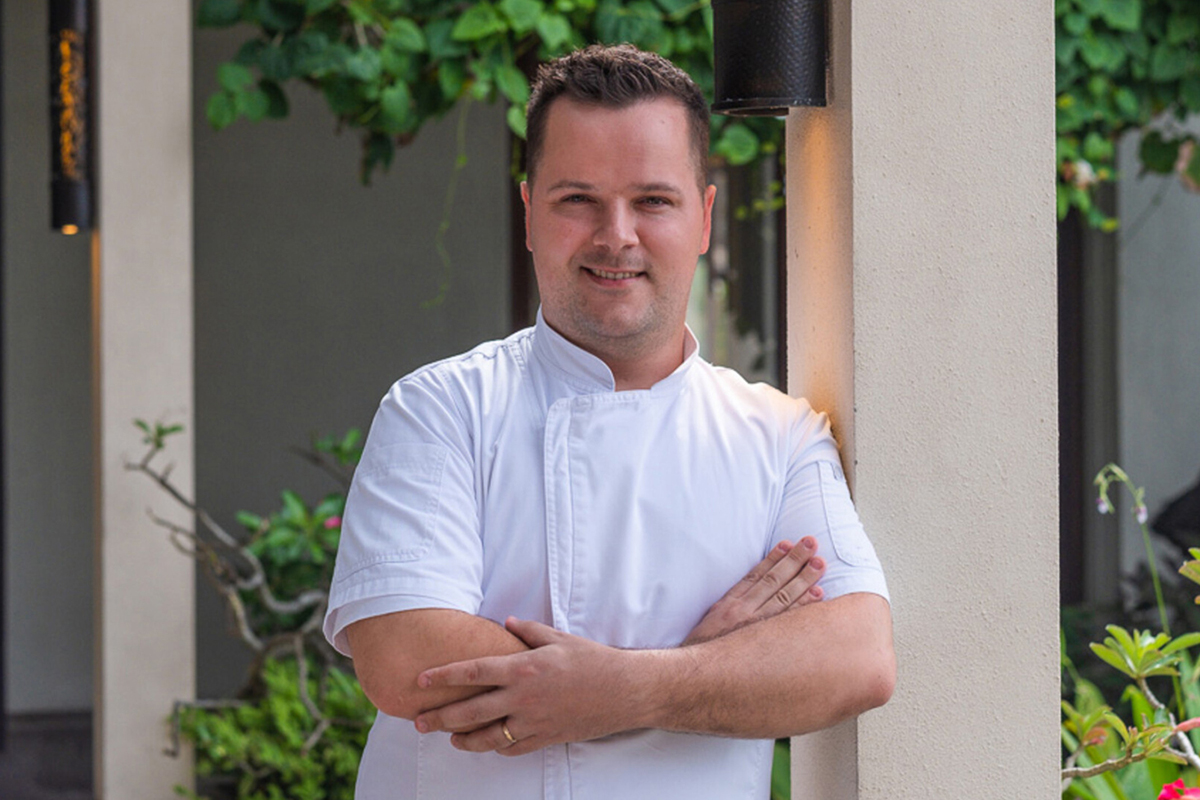 The Swedish-born chef de cuisine is ready to create a menu inspired by Balinese and Indonesian flavours.
Sundara continues its refined evolution with the arrival of a new chef de cuisine, Swedish-born David Gavin, who has a long experience working with some of Bali's best chefs during six years at the renowned Mozaic Ubud. Mentored by Mozaic Chef-Owner Chris Salans, Gavin perfected the art of marrying French techniques and presentation with micro-sourced and wild-sourced local ingredients.

The key lesson Gavin has learned from Balinese chefs is how to use spices from across the famed Indonesian archipelago. "Most dishes, if not all, have an Indonesian angle to them. So there are way more spices! Chefs here might use 20 different spices in a single dish. And everything they use is local: cinnamon, star anise, cloves, nutmeg, and so on," says Gavin.
In a delectable homage to Jimbaran Bay's traditional coconut-husk barbecues, every dish goes through flame cooking, whether via roasting, grilling or smoking. Devising this menu has allowed him to reap some of the rewards that come with working in Bali, such as the creative freedom to even design plates to match each dish, adding another bespoke element to the overall Sundara experience for diners. "In Bali, there are limitless possibilities on the creative front," he says. "That's inspiring for me as a chef."
---
Sundara
Four Seasons Resort Bali at Jimbaran Bay
Bali 80361, Indonesia
T: (+62) 361701010
E: sundara.bali@fourseasons.com