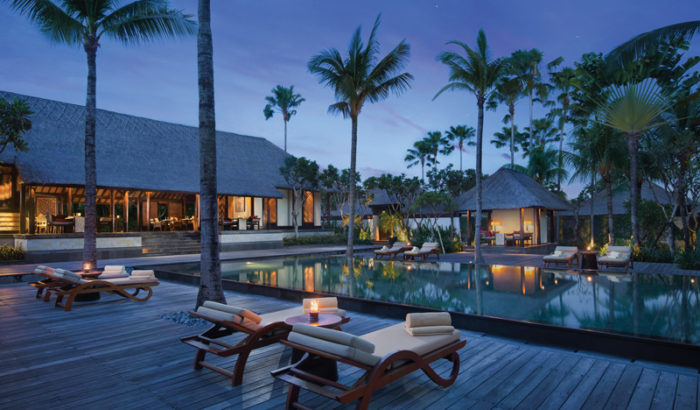 Privacy, style and luxury island life in the very heart of Seminyak
---
Located in the pulsing heart of Seminyak, there is a host of excellent reasons why this fabulous hotel and private villa complex has so many loyal guests returning year after year.
Its location for one. Aside from the world-famous beach and glorious sunsets, Seminyak is the centre of the island's ongoing gastronomic boom, with countless outstanding restaurants, including The Legian's own The Restaurant, many within walking distance.
For nightlife, the choice includes an array of sophisticated wine bars, cocktail bars, beach clubs and nightclubs offering everything from chill-out sunset sessions to the best international DJs and acts performing late into the night. Whilst for those who enjoy shopping, the local and international boutiques and markets have long been a favourite with the travelling chic.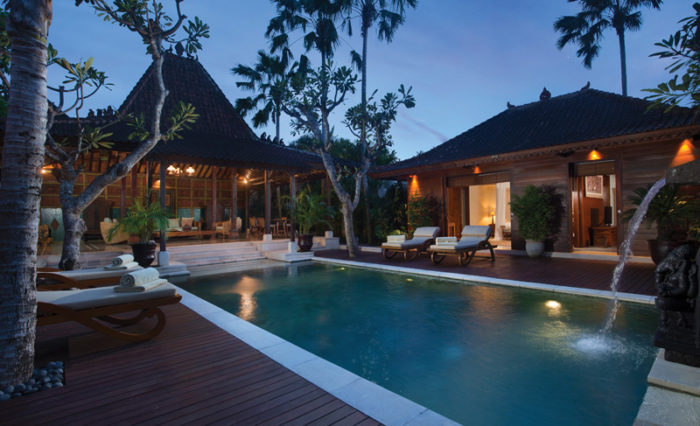 With its central location one would naturally assume it's a place of hustle and bustle. But it's not. Instead it's a haven of quiet tropical luxury and relaxed, sophisticated island life. For those who seek real exclusivity and privacy, then The Club at The Legian Bali, where personal butlers trained by The Guild of Professional English Butlers add attentive service to The Legian Bali's exceptional facilities and wonderful villas, is sublime.
There are just 14 villas within The Club at The Legian Bali, where the contemporary design captures the very essence of Bali. Modern and elegant in style with delightful local accents, each spacious villa is situated within its own private compound and features a private pool complemented by a host of privileges from private car to The Club's private lounge, bar and communal pool.
The one-bedroom villas, along with the two-bedroom Kayu Ayu Club villas and the two-bedroom Sunrise Club villas, offer guests the opportunity to indulge in contemporary luxury. Spacious and modern but with more than just a hint of the traditional, the design edges towards minimalist with light walls, wooden floors and simple but high-quality furnishings. Both the Kayu Ayu and Sunrise villas are two-storey buildings and feature spacious living areas upstairs that make the most of the natural airflow and views over the manicured gardens and ocean.

The design exception within The Club is the beautiful and spacious Joglo Club villa. The two-bedroom Joglo Club villa is open and airy and offers guests Javanese Joglo-style architecture seamlessly blended with modern comfort and facilities. The bedrooms are enclosed and feature four-poster beds with decorative netting and air-conditioning whilst the cavernous living and dining pavilion, known as Pendopo, is set at the head of the 8m pool and, for those seeking a truly authentic experience, is the perfect spot for quiet relaxation and dining. 
Guests at The Club also have full access to The Legian Bali, its infinity pool, lounge and Champagne Bar as well as its exceptional dining, spa and business amenities, which complement the privacy and quality of accommodation and service within The Club to perfection.

---
The Legian Seminyak, Bali
Jalan Kayu Aya, Seminyak
Bali 80361, Indonesia
T: (+62) 361730622