An all-villa retreat that offers tranquillity and upscale living in Ubud, HOSHINOYA Bali has recently announced a myriad of new fun experiences to ensure a lasting impression for every guest.
Serving Japanese culinary excellence to guests at the resort's restaurant, HOSHINOYA Bali introduces Sukiyaki, the flavourful culinary art of Japanese fine dining with a view. Crafted by Executive Chef Mitsuaki Senoo, the sukiyaki consists of sliced beef striploin, vegetables, tofu and shirataki with onsen-tamago poached egg served along with the sweet sukiyaki sauce, warishita, made from soy sauce, sugar and mirin, giving a sweeter flavour, intense fragrance and increased umami.
More than just an iconic resort, HOSHINOYA Bali also provides guests with peaceful moments to reflect upon the rich Japanese culture during their stay. The resort introduces new activities such as an origami challenge, where the resort's professional origami artist guides guests to create cranes, butterflies, Ninja weapons and many more shapes.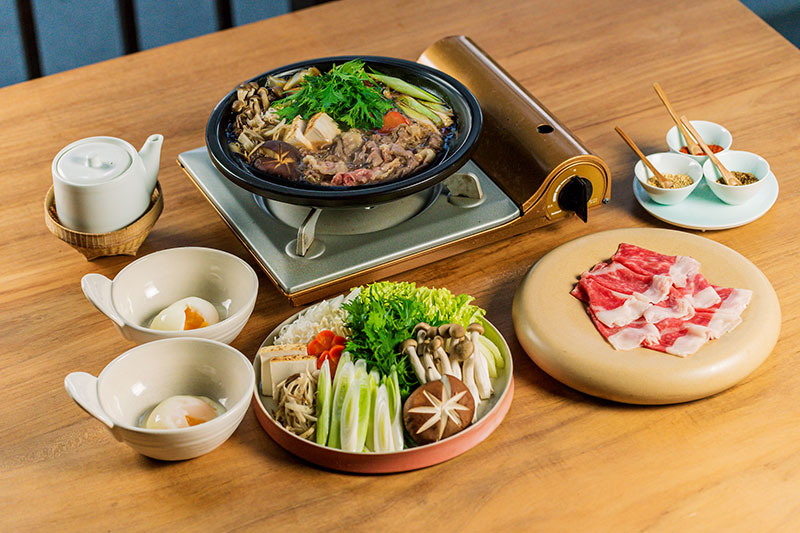 To elevate the journey of tranquillity further, HOSHINOYA Bali also offers a Welcome Matcha ceremony where guests are invited to enjoy a cup of authentic matcha – powdered Japanese green tea. The carefully prepared tea is served with dorayaki, a Japanese sweet confectionery.
For those who want to re-discover Indonesian and Balinese culture, HOSHINOYA Bali presents the distinctive Batik Saya activity, where guests are invited to create hand-made batik. Using copper stamps in traditional Balinese patterns made by Japanese batik artist Yuka Ueda, guests can apply wax and colour the fabric by hand to create their own unique batik.
These new experiences are complimentary for in-house guest and are available all year round. For more information about these new offerings, visit the resort's website.
---
HOSHINOYA Bali
Banjar Pengembungan, Gianyar
Bali 80552, Indonesia
T: (+62) 87875110511