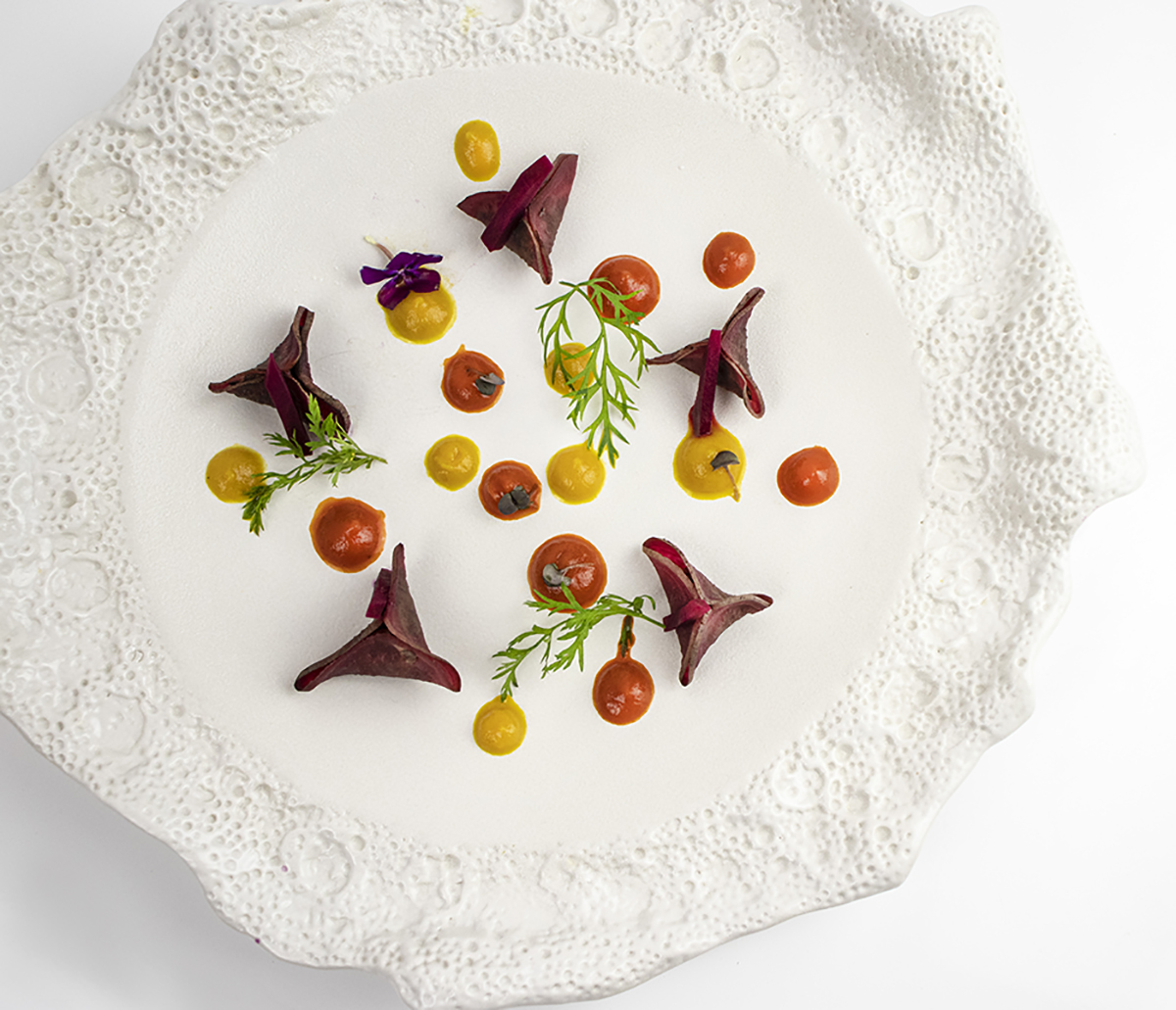 With its gorgeous beachside location overlooking the stylish W Bali – Seminyak's pools and grassy area, Starfish Bloo is a household name in Bali's dynamic dining scene. Designed with island life in mind, the turquoise-blue palette is reminiscent of the ocean, while the bamboo cocoon-like booths are inspired by the local lobster traps. Focused on creating memorable dining experiences, the restaurant has recently introduced a new menu featuring locally sourced seafood and garden-grown ingredients.
Under the hands of the resort's Director of Culinary Norberto Valdez Palacios, Starfish Bloo is now offering an exclusive organic menu that emphasises the importance of using local produce, including Bali's bountiful fresh seafood, herbs and vegetables grown in the resort's garden. In addition to the locally sourced ingredients, the restaurant is also developing a plant-based menu with a focus on zero-waste dishes, such as the pumpkin speciality where every single part of the pumpkin is prepared to perfection from skin to seed.
Indulge your taste buds with crow

d favourites such as beetroot tortellini and softshell crab, followed by main courses featuring seared tuna steak with sesame oil or the mouthwatering grilled barramundi. For the complete experience, the beverage programme is full of locally inspired drinks ranging from kombucha to kefir and zero-waste cocktails.
"We are very excited to introduce such a locally produced menu right to your table as we strive to stick to our commitments, such as the sustainability approach to present the best quality, delicious food and drinks, whilst simultaneously doing our part to protect our planet," said Norberto Palacios.
---
Starfish Bloo at W Bali – Seminyak
Jalan Petitenget, Kerobokan
Bali 80361, Indonesia
T: (+62) 3613000106
IG: @wbaliseminyak